Using blockchain to fast-track unemployment payments in Sweden
In partnership with the Swedish Public Employment Service, Arbetsförmedlingen and blockchain startup Stratumn, we co-created a blockchain powered solution to provide compensation rapidly and seamlessly in case of involuntary unemployment. Once clients make their initial unemployment declaration, payments are processed automatically each month without the need for repetitive forms. This cuts paperwork, reduces payment delays, avoids errors and fraud, and even lowers treatment costs. Both clients, who want quick action in stressful times, and the Swedish agency have been very satisfied thanks to this innovative public-private partnership.
+ 2,000

claims

80%

of clients agree

+68 points

ON NET PROMOTER SCORE

for customer satisfaction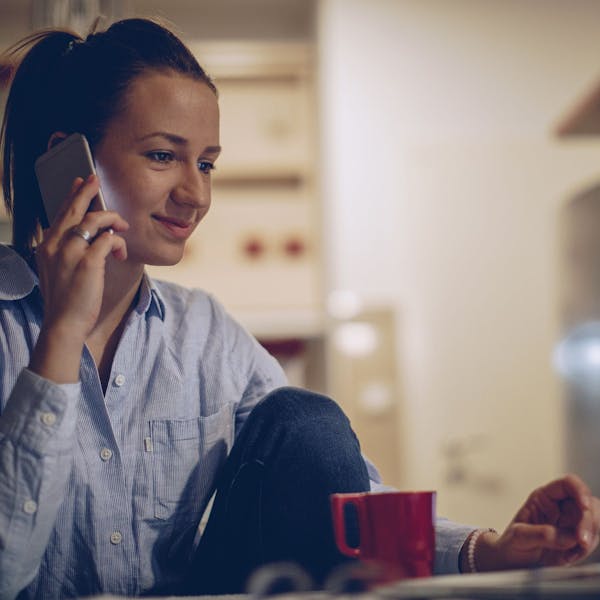 Freeing the client to focus on the essential – finding a job
Repeatedly having to file forms for benefits adds to the stress of the involuntarily unemployed, while creating paperwork and operational headaches for governments and insurance agencies. Our company provided an innovative solution to this problem, powered by the latest technologies, to allow clients to focus on what is essential – preserving financial stability and finding new employment. After Arbetsförmedlingen forwards the initial claim by the client, we deliver a "smart" blockchain enabled contract that secures and automates monthly unemployment insurance payments in one simple, painless digital journey.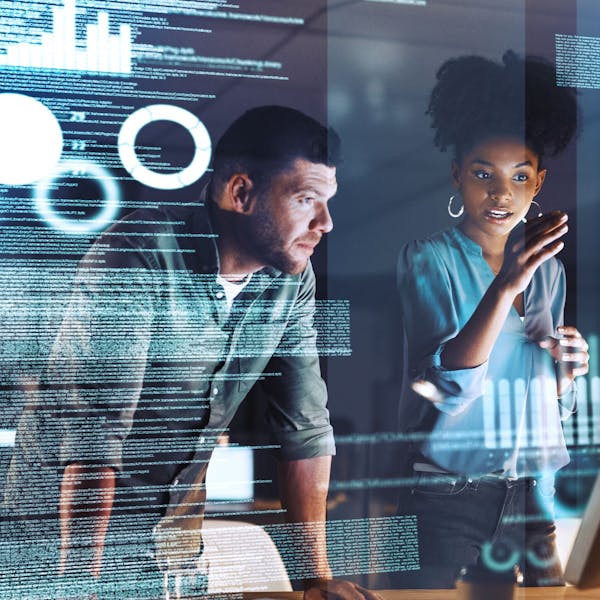 Blockchain - complex technology for a simpler solution
Blockchains store data in secure blocks that are chained together in chronological order across a network of computers, making the information decentralized and easily accessible. For insurers, blockchains can automate the claims function by verifying coverage between companies and reinsurers and by automating payments between parties for claims. This is faster and more secure, both for the client and the insurers, eliminating needless repetitive paperwork while encrypting sensitive data. Clients can focus on finding a job, and employment agencies can provide comfort and improve their reputations. Meanwhile, we simplify our procedures, needing only the initial unemployment declaration to process payments, while increasing efficiency, auditability, reliability, and security.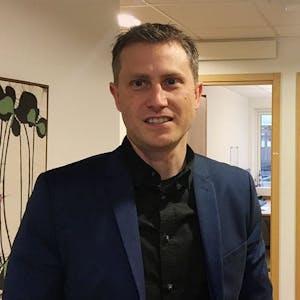 Gregory Golding
Head of JobTech Development, Arbetsförmedlingen
What is now known within Arbetsförmedlingen as the
"AXA-project" is a fantastic example of how a public service authority and a private company can collaborate to create meaningful solutions that benefit both individuals and the greater labor market ecosystem.
We are recognized by Efma-Accenture with an Innovation in Insurance award
In June 2020, we were proud to receive an Efma-Accenture bronze award in Innovation in Insurance for improved customer experience for our "Blockchain for Unemployment" solution. The award recognizes innovations that enhance the way companies engage with customers by creating value through seamless and personalized experiences, as well as new customer management models and artificial-intelligence-driven advice. Coming in third among 360 entries from 240 institutions in 45 countries was quite an achievement, but the biggest reward for us is our customers' trust and satisfaction.