Limiting travel security risks with "Travel Eye" – anywhere, anytime
Companies have a Duty of Care for the safety of their employees when traveling for work, so AXA Partners and Amadeus are collaborating to offer a 360-degree approach for healthcare and business travel services. Amadeus Cytric facilitates travel planning, booking, on-trip services, and expense management, while our "Travel Eye" solution adds healthcare services, on-trip risk management, and travel insurance. By proposing a "pay-per-use" model, this offers to corporations a cost-effective way to make travel safer, especially in uncertain times such as the Covid-19 pandemic.
5000

Corporations

with a size of 5000 employees

3 Days

Contract

3 Weeks

Travel data

integrated within 3 weeks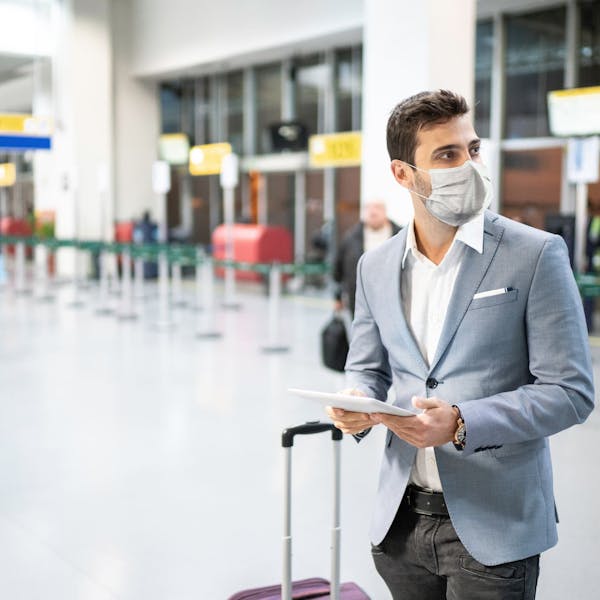 Show your employees you care
Travel Eye combined with Amadeus Cytric offers 360-degree employee protection during business travel. As the sector continues to grow so do the travel health and security risks, whether from pandemics such as Covid-19, political unrest, or terrorism. Your employees need and will appreciate your support before, during, and after their travel, with 24/7 access to security information and health services. Meanwhile, you will meet your organization's Duty of Care objectives, benefiting from better management of worldwide corporate mobility risks, compliance with your legal obligations, and control of financial and reputational risks.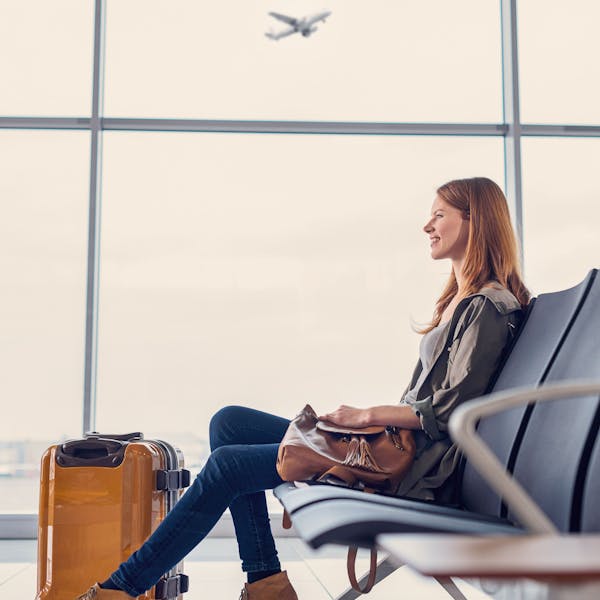 A flexible employee protection approach for changing times
Travel Eye is an automated, real-time mobility risk management platform combining human intelligence and cutting-edge technology based on open data, AI, and geo-localization. It tells you where your travelers are, whether they have problems, and what kind of help they need, with communication via phone, SMS, or e-mail.
With customized solutions, you can choose from modules that include passenger data interfaces, 24/7 assistance, automated alerts, calendar tracking, travel monitoring, risk maps, global event listings, and country risk overviews. The client signs an insurance contract with AXA Partners and a licence contract with Amadeus to start benefiting from cytric Travel & Expense. The result : a complete end-to-end tool for managing business travel journeys, securing employees' wellbeing and safety.
Online global solution for travel planning, booking and expense management
Cytric is an online solution that enables you to effectively manage your complete travel program and control your travel investment. 13 hours 36 mins. That's the average time an employee takes to process business travel and expenses. Time is a gift. cytric gives you the power to give back time, so your employees can focus on what matters most. Over 16,000 customers in 190 countries are using Cytric to grow their businesses.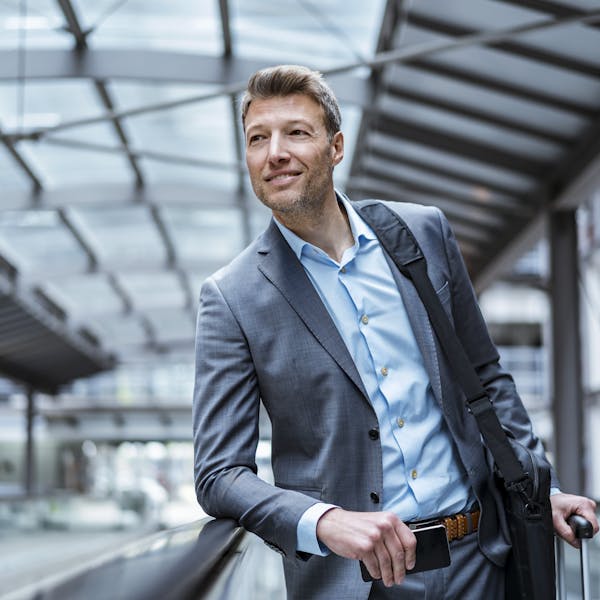 Peace of mind for both employers and employees
Depending on the jurisdiction, employers are legally liable for providing complete and transparent information on travel to their employees and ensuring their well-being by controlling or preventing travel security and health risks. Travel Eye, which offers reliable real-time mobility risk management with minimal effort and maximum effect, is the ideal solution. It makes both legal and business sense, lowering liability risks for companies, while raising morale for employees by letting them feel supported and safe during business travel. With 24/7 access to information and emergency services they, as well as their families, can have peace of mind.
Video tutorials to make your travel feel even safer
Ever since the Covid-19 crisis, allowing for safer travel experiences has been at the heart of our mission. To provide our customers with all the necessary information they might need when traveling, we have conceived a platform with more than 15 videos to accompany them in every situation.
Whether they are traveling to a foreign place and feel unsafe in their surroundings, need tips on the best reflexes to have when traveling by public transportation or on how to deal with changing travel regulations, our real-time mobility risk management platform is here to provide some piece of advice for greater peace of mind. Some content has been specially designed for people in specific situations, such as women traveling alone, or members of the LGBTQ community.
This way, every traveler can rely on this digital companion and have a clue on the best way to respond to a stressful situation, wherever they are.

Rely on Travel Eye in your professional and personal life
From now on, Travel Eye enables you to define the region of your individual interest. With this new feature, you can draw it directly on the map with circles and polygons, which allows you to choose a zone as precisely as you want.
You will then receive notification on events occurring in the area and always be aware of the latest news.
Be it for your next family trip, keeping an eye on the safety of your home city or your loved ones, you can now be informed of security and safety related events in real time and have peace of mind by being able to react in a timely manner if necessary.
Your selected areas of interest on Travel Eye remain private and AXA will not be informed or your selection – they reflect your personal choice and AXA respects your privacy. This new feature allows you to extend Travel Eye use beyond business trips.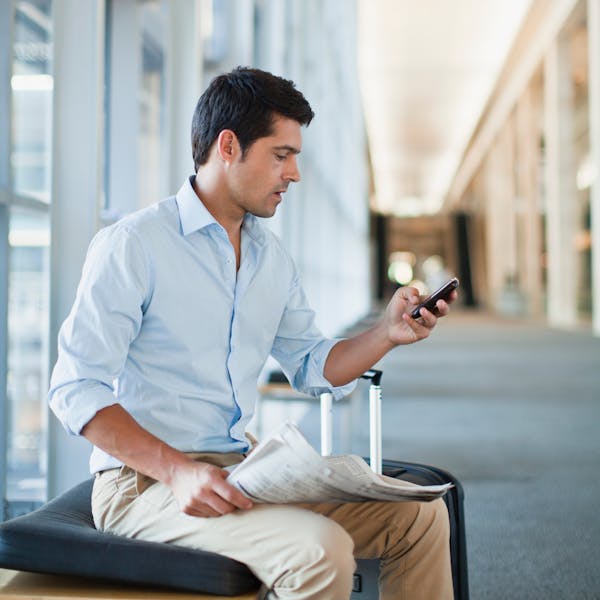 Supporting Travel Manager Gilles
Gilles, a travel manager in a company with 5,000 employees, must prepare his colleagues for their trips and make sure they go smoothly, allowing them to focus solely on theirwork. With Travel Eye, he can provide medical information, such as required vaccinations and health risks, the addresses of health care providers, and information on geopolitical and security risks, among other things. Once on the road, he can track, contact, and support them quickly and reliably. Working with us, he can provide broad medical or security assistance, including telemedicine and immediate and full coverage of hospitalization costs, as well as management of other claims such as lost baggage or canceled flights.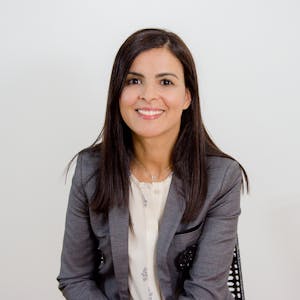 Samia Baliad
Head of Insurance Pricing and Sales, Corporate Travel at AXA Partners.
Ensuring the safety of employees is a growing priority in business travel programs
With this partnership, we are helping corporations ensure the safety and wellbeing of their employees while on business trips by providing them with medical insurance as part of a truly end-to-end solution for business travelers.